What Our Clients Have to Say
"To Whom It May Concern: I would like to express my great satisfaction with the work performed over the past several years for us."

Engineer

"We have just finished working with Mindful Designs, Inc., for nearly 2 years to design and construct a residential home. We have been thoroughly impressed with them throughout the entire process."

Grouse Mtn. Estates, Whitefish

"My wife and I recently purchased property in Whitefish, dated to the early 80s. Renovations were needed.We had an idea of what we were looking to achieve."

"In 2005 my wife and I visited The Flathead valley for the first time. Like most people we fell in love with it and decided we would look for a home in the area."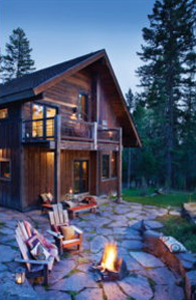 "We couldn't be happier with the work Mindful Designs has done. After hearing contractor horror stories from many friends, it is wonderful to work with professionals who get things right. And on the off-chance that something isn't right, they go out of their way to make it right. Even after our project is over and our bills have been paid, I know Dave will answer my email or phone calls immediately. When I had a (non-emergency) question about whether our toilet was working correctly, he immediately scheduled the plumber to visit the next day. Every subcontractor that came through our door was friendly, professional, and great at what they did. I chatted with most of them and they all said some variation of the same thing: "These guys [Mindful Designs] know what they're doing and they do it right. I wish everyone I worked for was like them."
–Nick and Katie Cantrell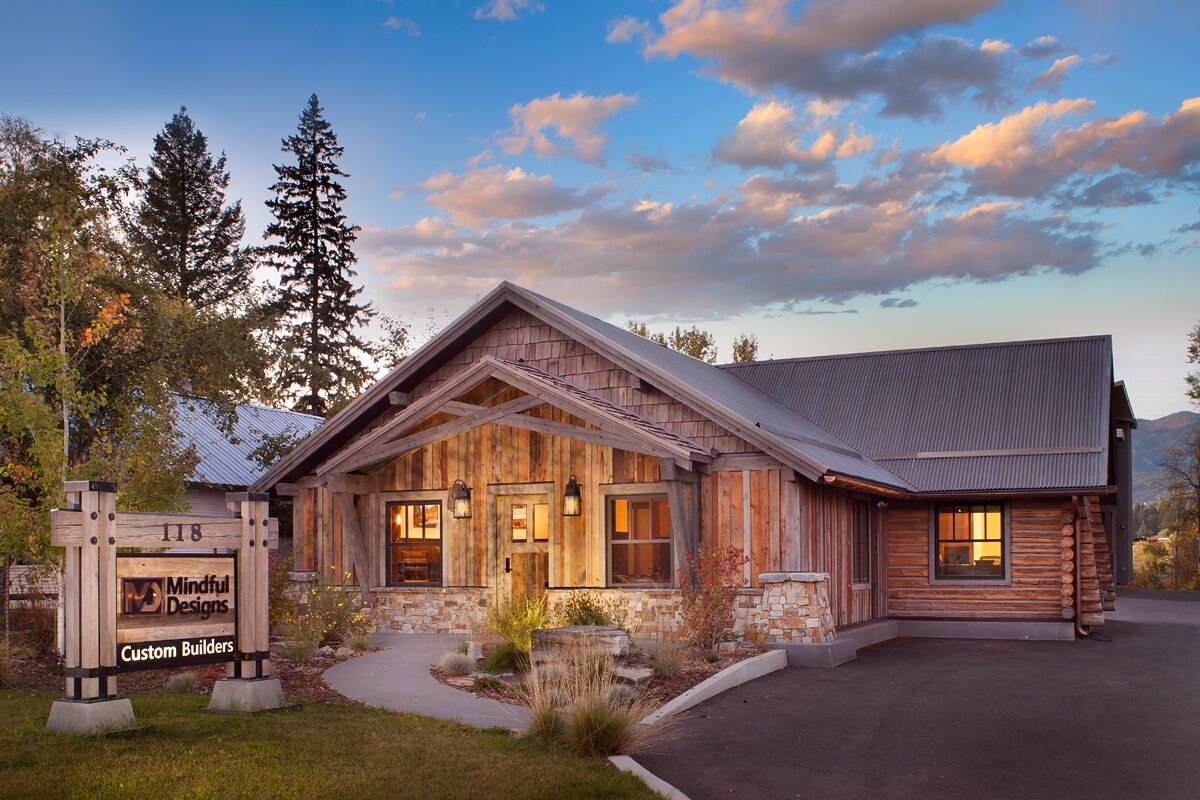 "To Whom It May Concern:
I would like to express my great satisfaction with the work performed over the past several years for us. Mindful Designs has demonstrated from the very beginning great care and attention to detail with big projects (framing and siding our home) in addition to numerous smaller projects ranging from storage shed construction in addition to a difficult add-on project, including an exterior attached pump house. They have always demonstrated great care in completing a job thoroughly. In addition, if there were any issues or questions to arise, they are more than willing to come back to readily address these (by the way, there was only one call back for a small door issue). In addition, their finish work is outstanding. These add-on projects we have asked them to do over the past several years looks as good as our home, and in no way appear to be a project completed at a later date.
In short, I would highly recommend Mindful Designs for any of your construction projects ranging from framing and completion of your residence to smaller projects. Their attention to detail, ease in interaction as well as attention to details on follow-up is without peer. There is no other firm I would call for our construction needs in the future."
–Richard G. Friedman, MD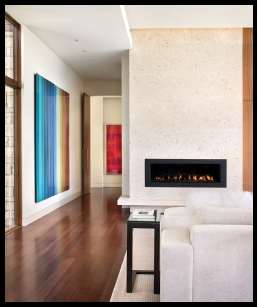 "To Mindful Designs,
We are totally satisfied with the project and impressed with your problem solving abilities. In the past 6 months we have dealt with incredible problems with the service industry, mainly our new appliances, car problems, moving hassles etc, which has made us kind of hypersensitive. You guys have restored our faith and we would highly recommend Mindful Designs to anyone we talk to or know of that is building or needs a project completed. Best luck to you.
Thanks again"
–The Walkers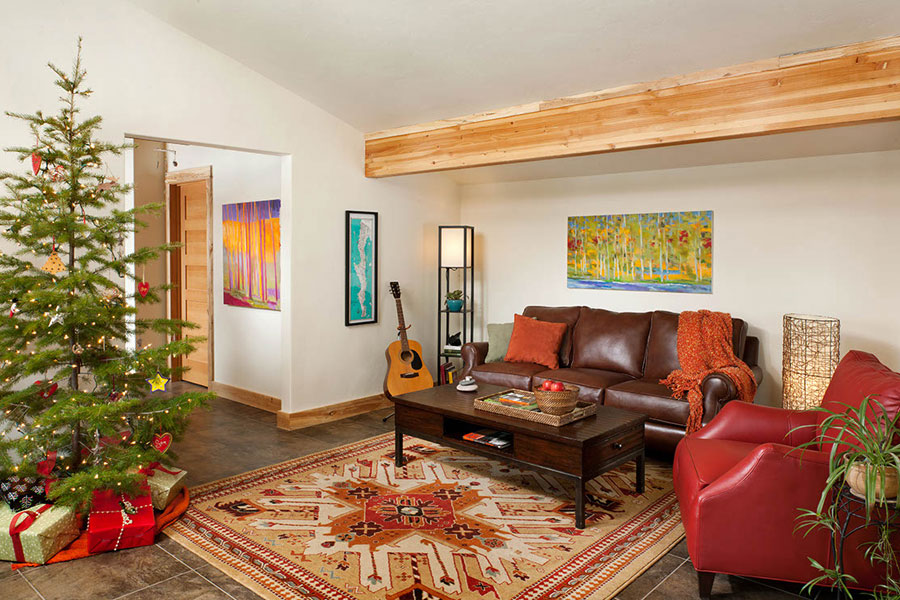 "It is a pleasure to write a letter of reference for the crew at Mindful Designs.
During our recent garage residing project they were prompt, courteous and professional. The caliber of their work was of the highest quality. Furthermore, our project was completed on time and on budget. I can't recommend these guys enough. If they say they will make it so, then they will make it so."
–Charles and Alison Charman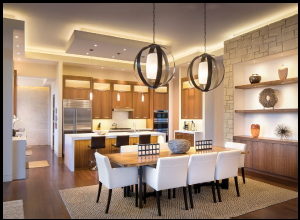 "My husband and I purchased a home 2 years ago and have been updating as we can. We do not live in the house permanently yet, and we were apprehensive to hire someone while we were not there. We were refereed to Mindful Designs and when we met Marty, we liked him immediately. He was very thorough of how things would be handled, and we went over every construction detail including extensive spreadsheets to show cost outlines.
Most communication was done via email or phone as we were unable to be at the house during construction. Throughout the project, Marty would email us pictures with updates of the progress. It was really exciting to see it all take shape. We were only able to visit the site at the beginning and the end of construction to watch. Both visits showed us that the crews worked extremely hard and long days on our project. They were always respectful and courteous. A great bunch of guys.
At the end of the job, the entire site was clean and all debris was hauled away. All paperwork was handled professionally and thoroughly. We are so pleased with what was constructed; it is hard to put into works. It is just beautiful. It turned out better than we ever dreamed.
We can't be happier with Mindful Designs and I highly recommend them for your next special project."
–Bob & Cat Wilson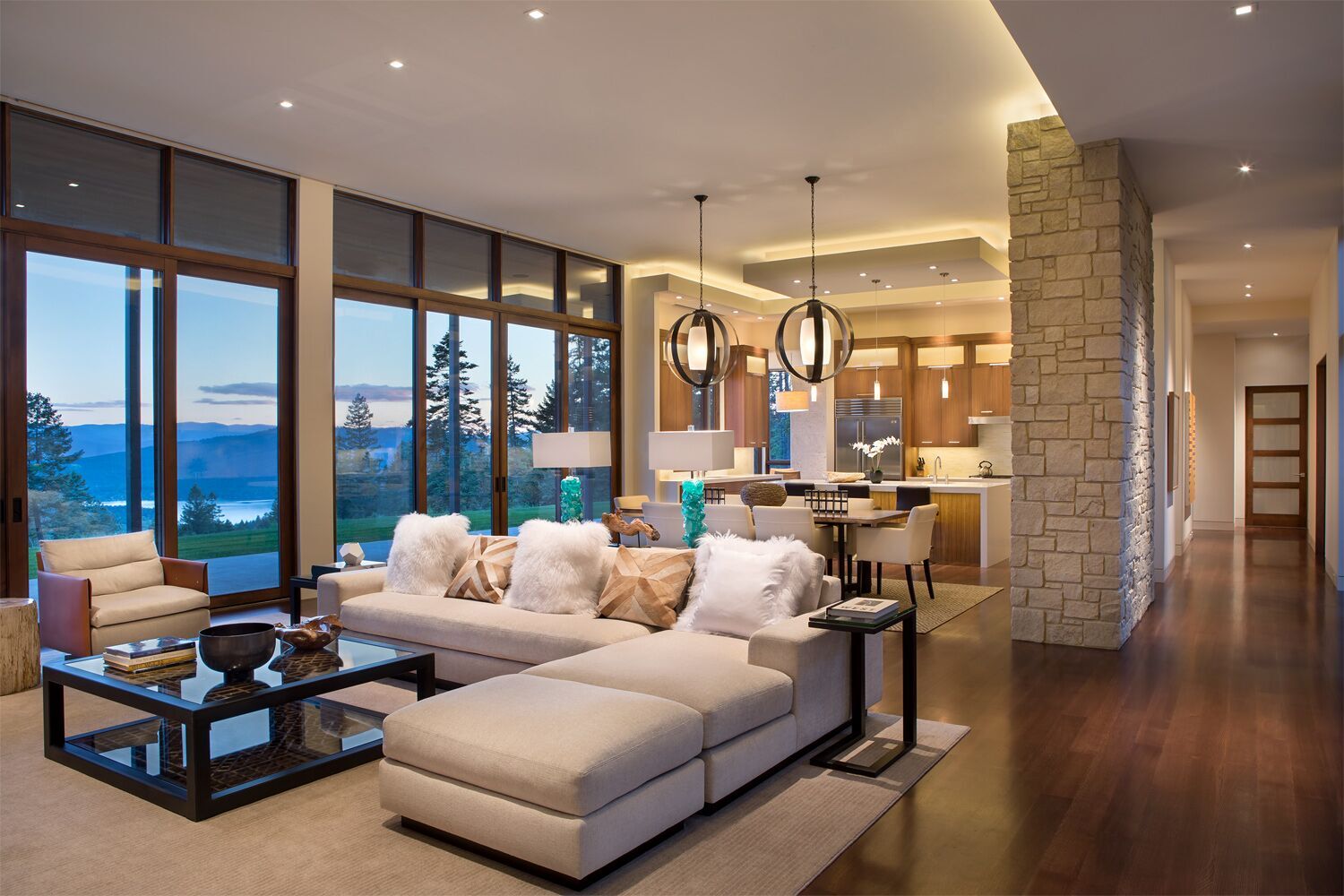 "Mindful Designs Team: Looking back on the process of designing and building a custom home – our initial concerns were considerable. Do we have the time and energy to the progress of our contractor? Will we come in on or near budget? Can we be in the home before the holidays?
Thankfully we made the right choice in contractor to ensure the right answers to all of our questions, as MDI's detailed and organized processes were instrumental in our success. The 'PUBA' details where actual costs relative to estimates, and highlights for client requested changes with associated costs and timelines. Each week we were able to easily understand how we fared against our budget and subsequently plan accordingly – a vital tool when working on a budget of any size. Another routine communication from the MDI team is the WINN list – short for "What I Need Now." When people ask us how it was to work with MDI, three questions that come up most often: 1) How much over budget did you go? 2) Did you get to move in on time? and 3) Would you use your contractor again? Our answers are: 1) We were within 2% of budget (without our mid-project change requests), 2) We moved within 10 days of the original completion estimate from MDI, and 3) ABSOLUTELY! To give an idea of the quality of the home construction, we had a neighbor who is an engineer comment that "Your home is being built better than most bank buildings!"This comment was just one of many that reinforced to us that we had made the right choice in choosing MDI as our General Contractor. We are completely satisfied with our new home, and enjoy each day here knowing that we have an attractive, healthy, and quality built home from Mindful Designs."
–Erik & Kristin Bodeen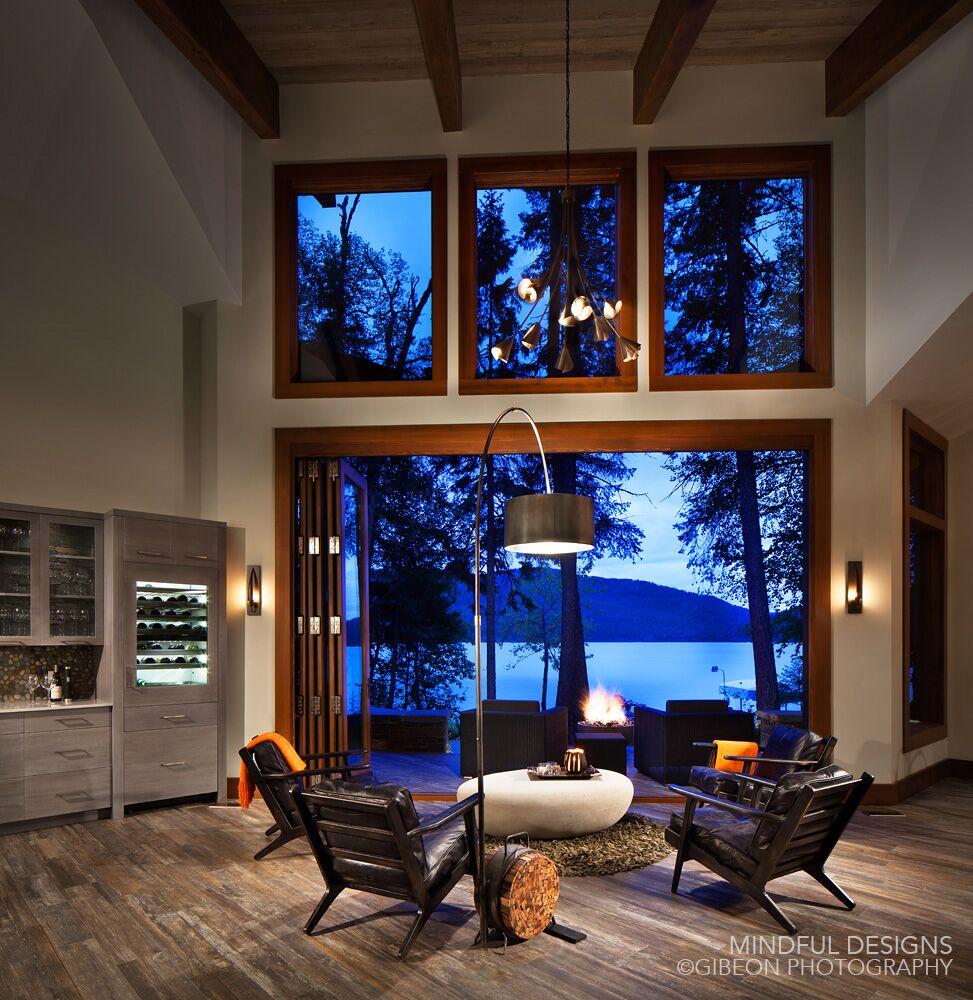 "To Whom It May Concern:
Mindful Designs was great to work with. In the space of a week of meeting them, we arrived at a plan for the extensive renovation of my home, settled on all our materials, and then I left the job up to them on a time and materials basis and returned to Colorado. Exhibiting considerable creativity and requiring very little direction, MDI crew tackled a tough renovation on an old home, and produced excellent results on time and at a very reasonable cost, and I never once questioned their billing. They operated with integrity and honesty at all times. I was able to move in to a completely updated home with everything complete, just 8 weeks after starting the job. Most importantly, a million small decisions were made well, and made without taxing my time at all, and these decisions were made keeping my bottom line in mind. I've recommended Mindful Designs to friends and will continue to use them on future projects, and trust them completely."
–Nathaniel M. Pulsifer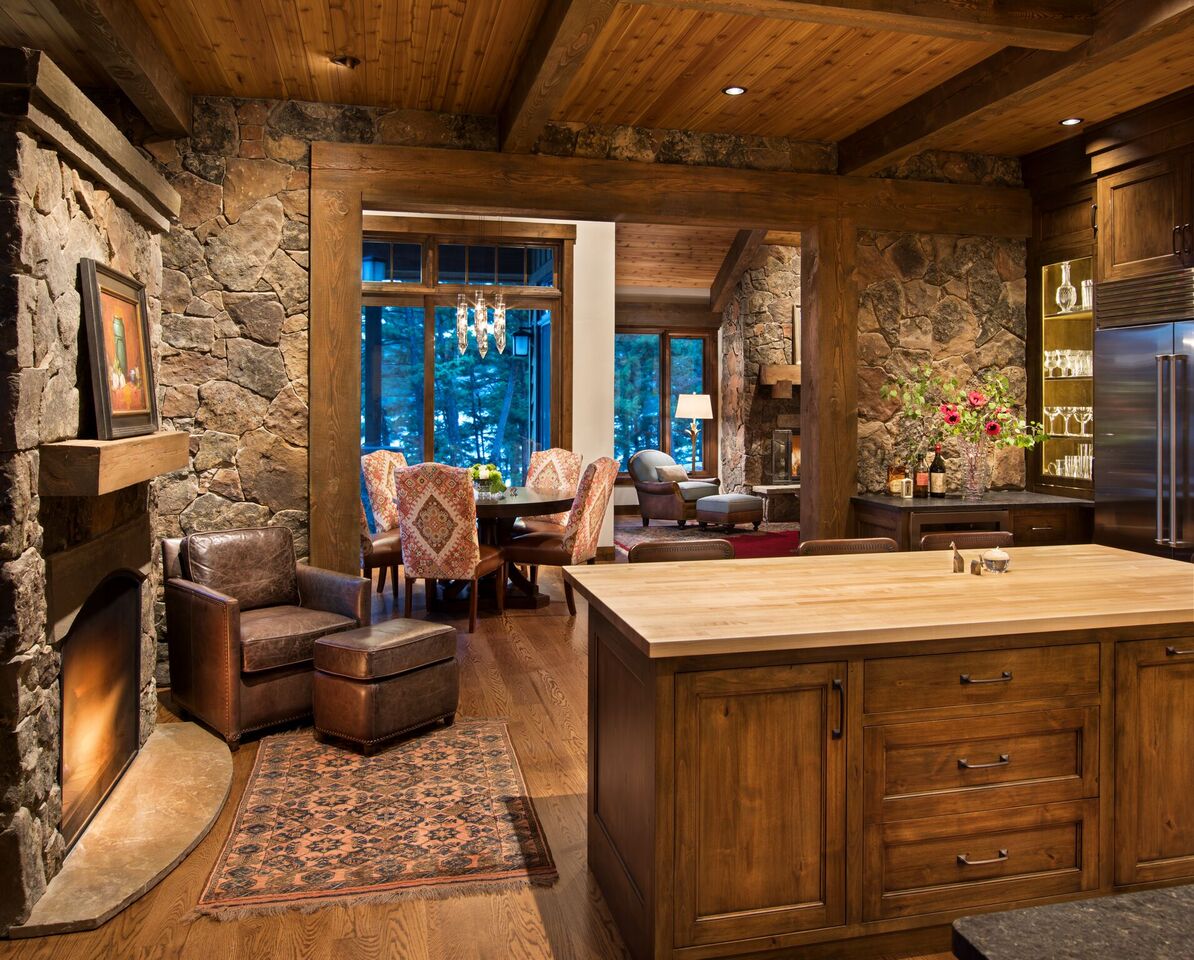 "To Whom It May Concern: My wife and I recently purchased property in Whitefish, dated to the early 80s. Renovations were needed. We had an idea of what we were looking to achieve, but where do we start? We required a contractor that would take care of the project and our interests on a daily basis as we lived out of town. Talking with some friends, Mindful Designs was recommended to us. At our initial meeting with Mindful Designs, they listened to what we were trying to achieve with the budget we had in mind and told us what we could and could not do. A budget costing spread sheet allowed us to follow the project and the actual costing as it progressed, which was very helpful. All this being said my wife and I wish to thank Dave, Jason, Marty and all the team from Mindful Designs for bringing our vision to reality and looking after our interests, many thanks guys."
–Andy & Shauna Potts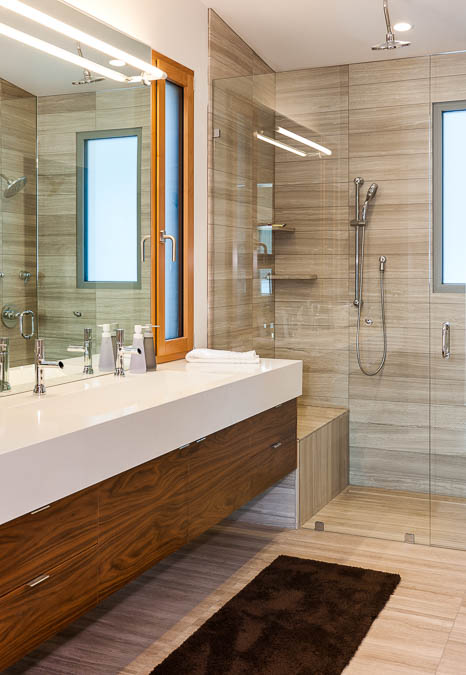 "Dear Marty, Jason and Dave…
Not only has your company fulfilled my expectations, you also succeeded in giving me the customer service that many businesses no longer think important…
Last but not least was the incredible attention to detail…You did not stop at the minimum requirement…but went many steps further in assuring me that safety, longevity and aesthetics were of utmost importance."
–Peggy J. King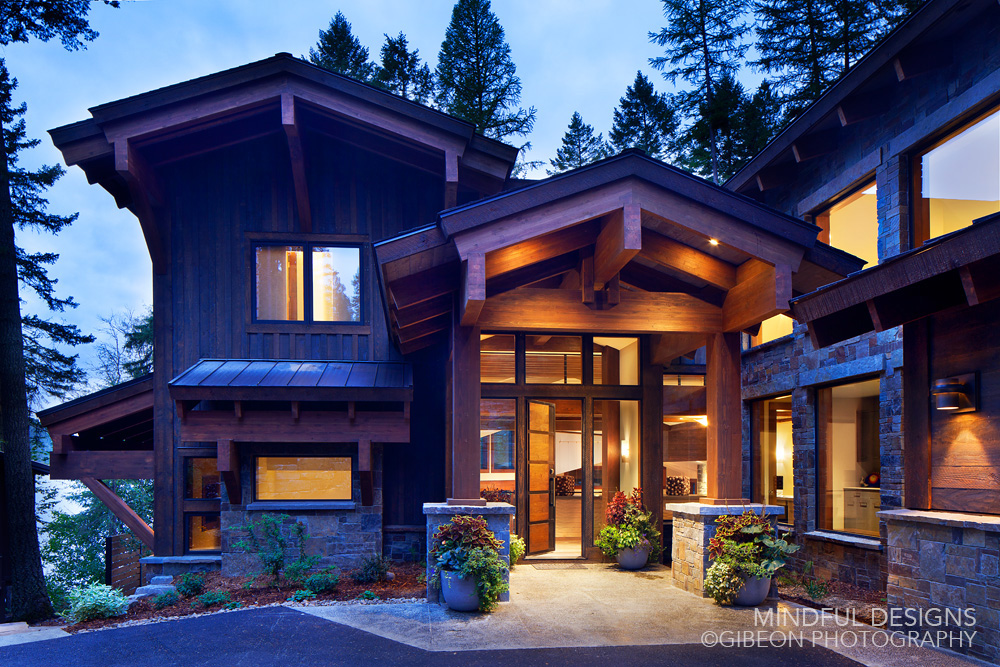 "To Marty and the Entire Mindful Designs Family!
From the Paylor Family, we would like to say it has been an absolute pleasure watching the focused effort and pride you all put into your work. We knew very early in our relationship that we picked the right team to build our "Lakes Edge" Dream Home."
Thanks Much!
–Darren, Tania & the Paylor Family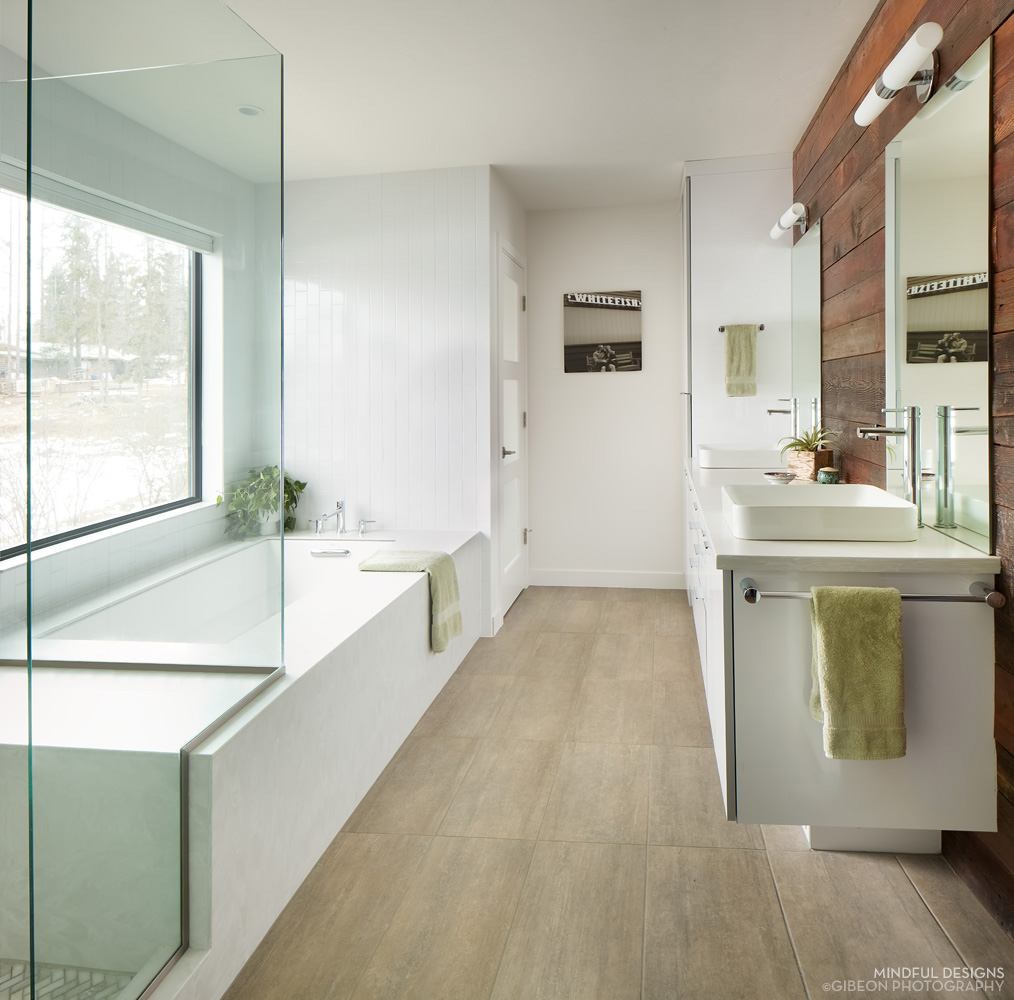 "To Whom It May Concern: My past experiences on construction projects with the Mindful Design team have been nothing but honest and reliable. They are a group that has demonstrated attention to detail and quality in all of our joint projects. I have and will continue to feel very comfortable with any projects that we work together on due to their past ability to appropriately manage a construction project."
–Chance Barrett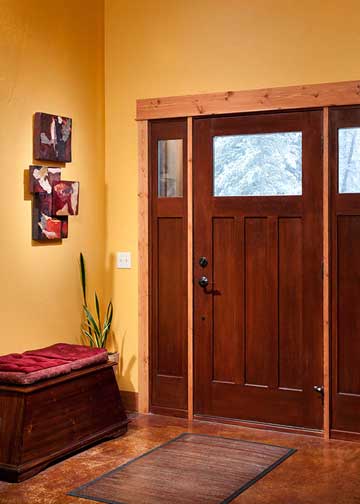 "I wanted to take the time to express my gratitude. We have lived in our house for about 5 months now. It is such a deep sense of calm and peace to be in this space. I think that this sense comes not only from the beautiful space itself; the natural wood, stone and light; but also knowing that the structural the working of the house are solid and right. Knowing it is right because that is how you do things. I look forward to many more years of peace in this beautiful home."
Thank you,
–Tim, Leah, Kaya & Josie Carlburg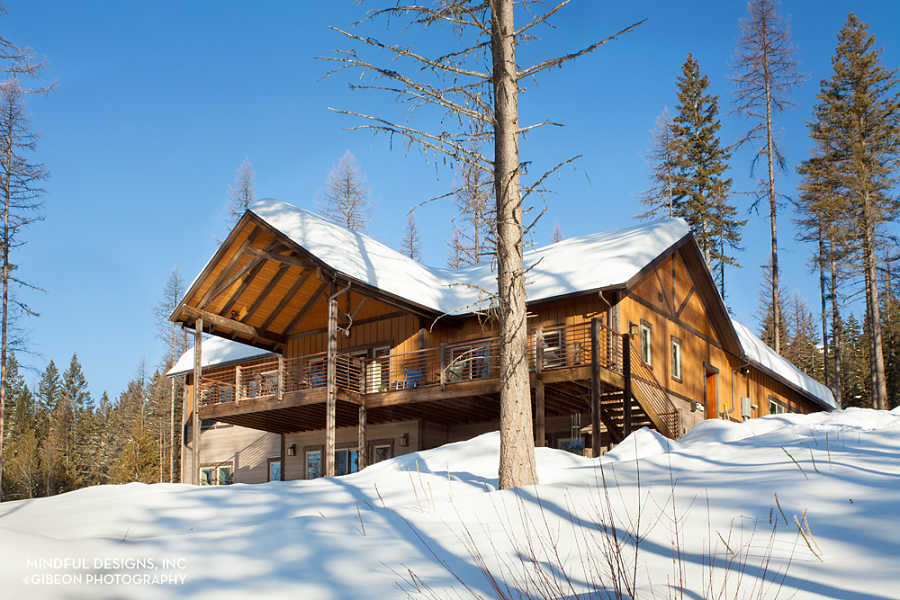 "In 2005 my wife and I visited The Flathead valley for the first time. Like most people we fell in love with it and decided we would look for a home in the area. After a year of looking we found what we referred to as "an Expensive Fixer Upper". We knew we had a great location but were also in need of a contractor. After many attempts to find someone we settled on a contractor that we soon learned was not reputable or honest. We had them finish what we had intended them to do. We still had more work to do so we decided to wait and make sure we found the Right contractor.
I first became familiar with Mindful Designs while flying out to our home. A gentleman sitting next to me was describing work he had done to his house in Whitefish. He had mentioned Mindful Designs. I decided to do some background checking on my own and after six months I decided to give them a call.
I first spoke to Dave Radatti and he came out to the house for an initial visit. After that Dave put together some computer drawings of what our project would look like as well as a budget. We were impressed with what we saw and decided to go with Mindful Designs. Throughout the process the team was very involved with our project and gave us continual updates on the budget as well as the project. With their experience they were able to how ways to actually reduce costs. We also found the sub contractors they used were all reputable and honest. In fact we have used several of them for other projects. We have total confidence that if Jason, Dave and Marty recommend something it would be the same thing they would do to their own house. We have total confidence in their work and judgment. That's why we have continued to use them and will in the future."
–Mike & Mary Brzica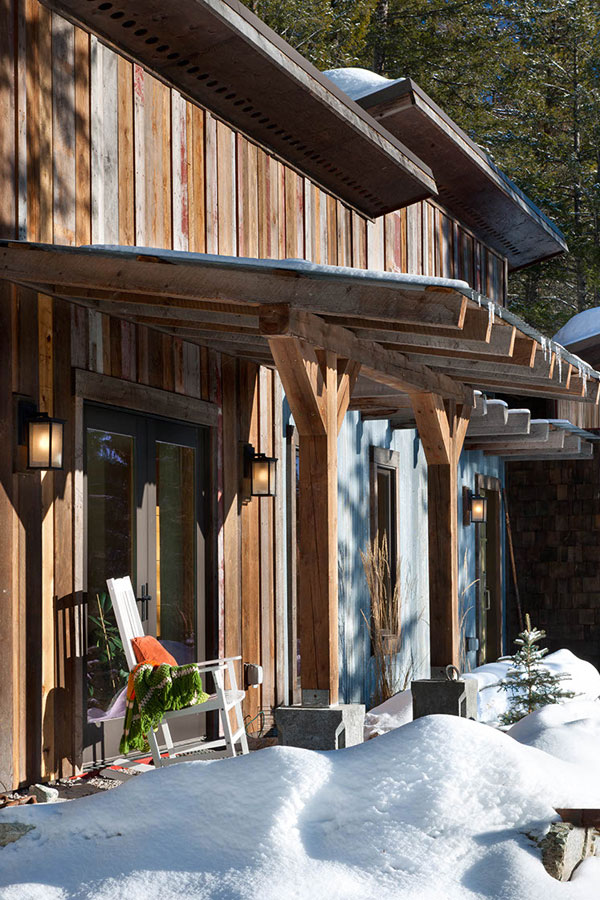 "To Whom It May Concern, Dorothy was wrong when she said, "There's no place like home." In truth, there's ONLY… no place like a MINDFUL DESIGNS home! If you've never met a new homeowner with NO regrets on their completed home's design and build, then you've never met a MINDFUL DESIGNS homeowner. Mindful Designs exceeded our expectations WITHOUT exceeding our budget. In life the reality of a thing rarely lives up to one's dreams. But Mindful Designs, it seems, is a company that makes it their business to do just that… turn your dreams into reality. I've heard people say, "I don't think I can afford MINDFUL DESIGNS, they're so good." I understand why. Their homes are exquisite. They're known for their unique details, stunning craftsmanship (or design) and highly functional layouts. But what people don't know may surprise them… Mindful Designs makes high quality affordable! Bottom line: If you're building a home you can't afford NOT to go with MINDFUL DESIGNS. Unlike other builders, they didn't just ask us what we wanted. Instead they took the time to help us determine what we needed. We never felt like they were trying to push or pull us in a certain direction. They simply asked us in depth questions, listened intently to our answers and let them inform and shape their design ideas. Mindful Designs didn't just build our dream home, they built the home we never dreamed we could actually afford to build!"
–Jesse DeVine,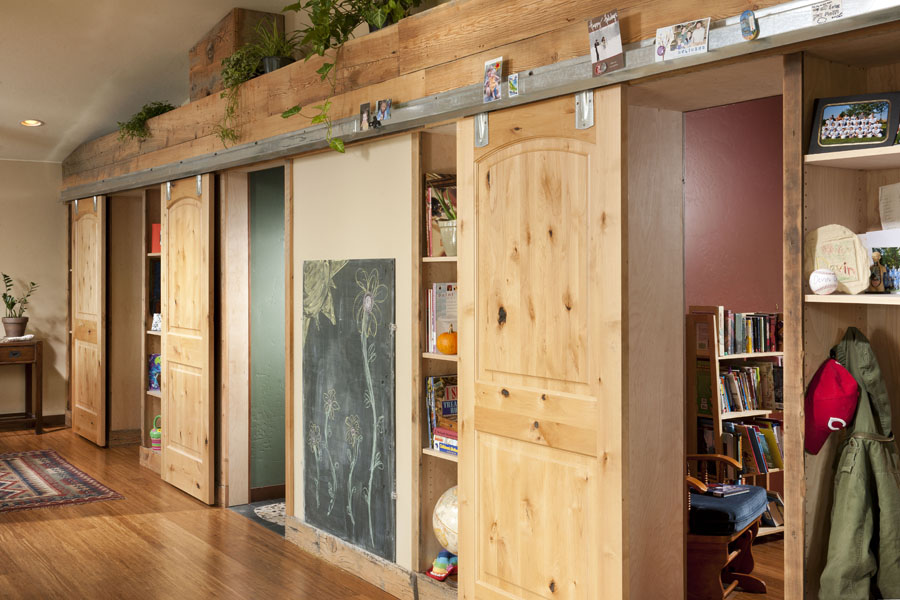 "Mindful designs built our dream house on Lake Blaine. Blending creativity, practicality and quality, they created a delightful home that we are convinced no other contractor could have come close to matching. At every step they put in tremendous effort to make certain everything was done in a way that would best meet our needs and desires. Every concern of ours during the building process, no matter how small, was followed up on timely. Even after the completion of the majority of the construction, they have continued to make certain that all the small remaining "to do's" that other contractors tend to dismiss, are handled in a timely manner. Mindful designs is a superior professional contractor that puts the needs and desires of its clients first."
–Gayle Sorenson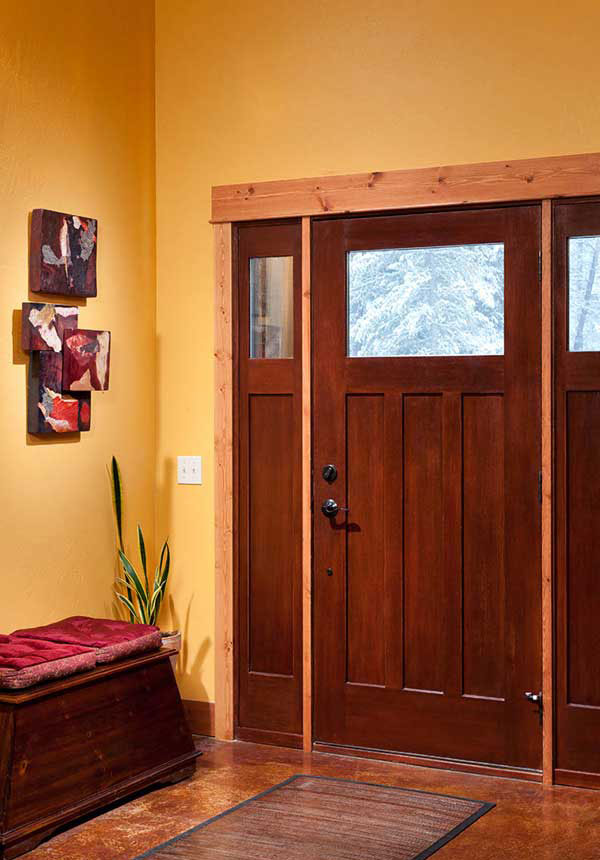 "From the beginning of our process of building a custom home with Mindful Designs, Marty and his team have been great to work with. The tools and knowledge they have to build a budget allowed us to review, amend and stay on budget throughout the entire process. Through every decision we felt as we were being heard and our best interests were always met. The quality of construction, healthy living environment and energy efficiency were second to none! We have been so happy with Mindful Designs throughout the building process and would recommend them to anyone looking for a quality built, custom home!"
–Ryan Wigness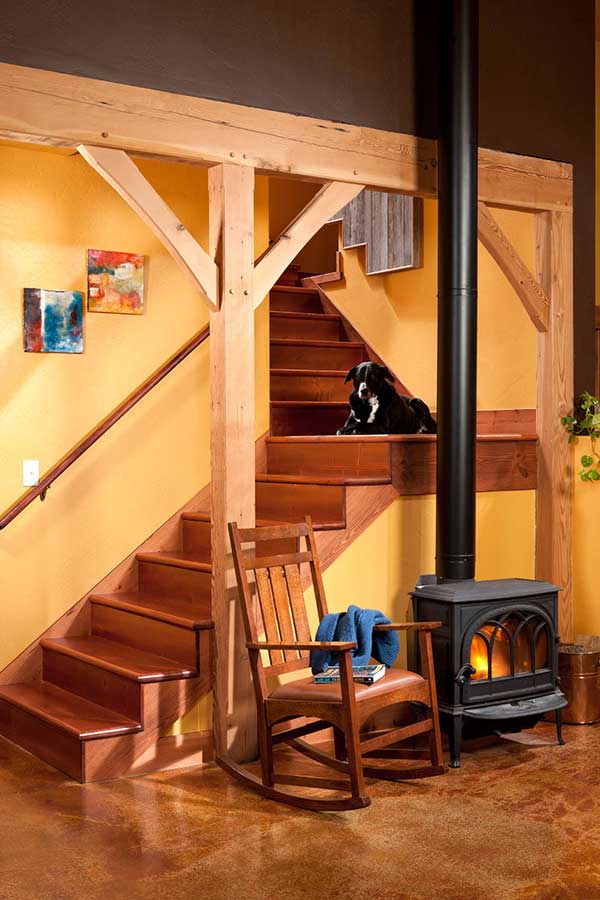 "To Whom It May Concern: I would like to express my great satisfaction with the work performed over the past several years for us. Mindful Designs has demonstrated from the very beginning great care and attention to detail with big projects (framing and siding our home) in addition to numerous smaller projects ranging from storage shed construction in addition to a difficult add-on project, including an exterior attached pump house. They have always demonstrated great care in completing a job thoroughly. In addition, if there were any issues or questions to arise, they are more than willing to come back to readily address these (by the way, there was only one call back for a small door issue). In addition, their finish work is outstanding. These add-on projects we have asked them to do over the past several years looks as good as our home, and in no way appear to be a project completed at a later date. In short, I would highly recommend Mindful Designs for any of your construction projects ranging from framing and completion of your residence to smaller projects. Their attention to detail, ease in interaction as well as attention to details on follow-up is without peer. There is no other firm I would call for our construction needs in the future."
–Richard G Friedman, MD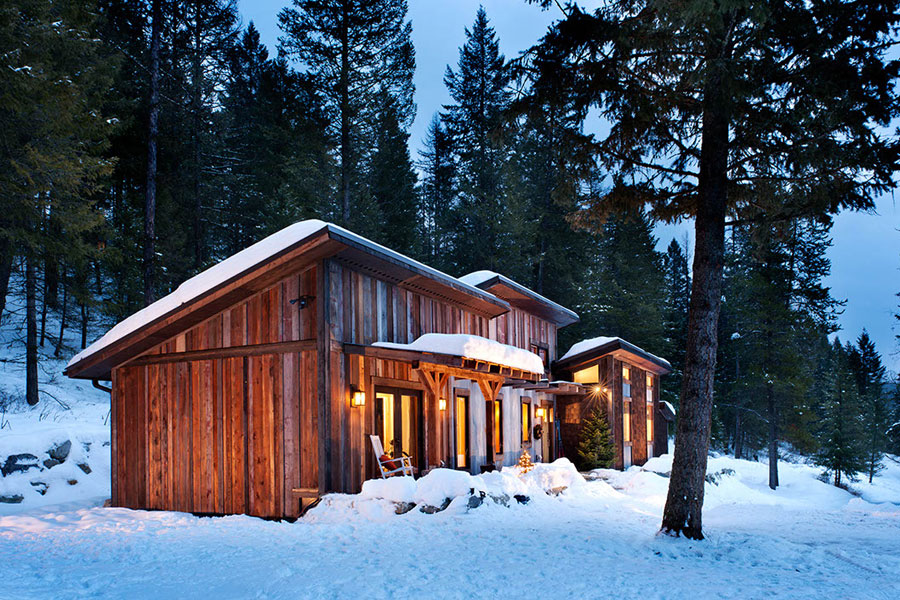 "My wife and I recently purchased property in Whitefish, dated to the early 80s. Renovations were needed. We had an idea of what we were looking to achieve, but where do we start? We required a contractor that would take care of the project and our interests on a daily basis as we lived out of town. Talking with some friends, Mindful Designs was recommended to us. At our initial meeting with Mindful Designs, they listened to what we were trying to achieve with the budget we had in mind and told us what we could and could not do. A budget costing spread sheet allowed us to follow the project and the actual costing as it progressed, which was very helpful. All this being said my wife and I wish to thank Dave, Jason, Marty and all the team from Mindful Designs for bringing our vision to reality and looking after our interests, many thanks guys."
–Andy & Shauna Potts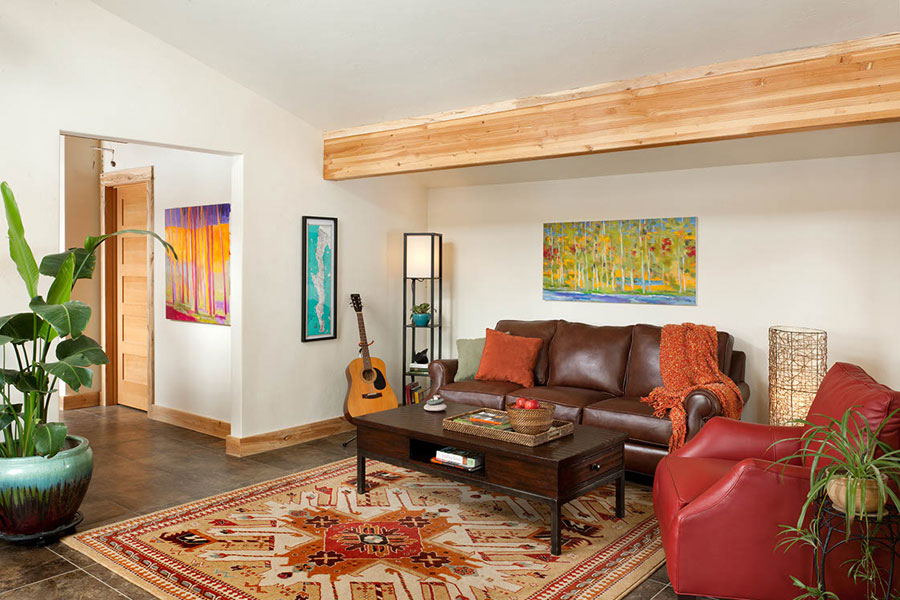 "We have just finished working with Mindful Designs, Inc., for nearly 2 years to design and construct a residential home. We have been thoroughly impressed with them throughout the entire process. They exemplify truly custom home builders, and they bleed green. The design process was a true collaboration between Mindful Designs and us. Most suggestions were met with a "can do" response. We were consistently presented with the budget and sustainability consequences of each decision, and allowed to pick almost a la carte between design and finish options with these facts before us. The ultimate design of the home meets our lifestyle and minimal environmental impact goals. The energy, enthusiasm, and expertise of Mindful Designs shined brightest during the build. They take pride in their craftsmanship, and we had no fears that they were cutting corners on our project. Our building site presented logistical challenges in organizing the build and all the subcontractors, and we were impressed with Mindful Designs in how they navigated an efficient build. It is our opinion that they treat their subcontractors fairly and with respect, and it seemed this integrity was rewarded with nearly all the subcontractors doing their part the right way at just the right time. At a recent homeowners association meeting, it was unanimous that Mindful Designs was far and away the most cooperative and conscientious contractor to ever build in our neighborhood. We also appreciated the transparency of the entire build of the home. We always felt welcome on the site, and were allowed to work collaboratively with Mindful Designs during the build to make minor changes to make the end product just what we wanted. It seemed that everything was done much above code, and they understand what they do as well as why they do it."
–Erik and Andrea Schroeder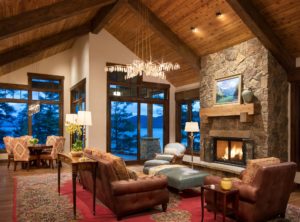 "Marty and the team at Mindful Designs in Whitefish are extremely skilled professionals. My wife and I interviewed several contractors in the Flathead Valley and they were all good, but Mindful really stood out as the most knowledgeable, after the 6+ hour interview. We have had many experiences with home building / remodeling in a number of US states and have never, really been satisfied with an outcome, until now. For our home on Little Bitterroot Lake, west of Kalispell, we had very high standards and expectations set when considering our contractor, some of which included;
1) Strong engineering and ecological (green) expertise,
2) Extremely good communication skills,
3) 100% "Can do" attitude with 0% compromising when it comes to quality of build, materials, final product and functionality,
4) Full accountability for schedule, project scope and "tracking to the timeline," and
5) Finishing the project on or under budget.
Marty and his team (and just as important, the sub-contractors with which they have close relationships) exceeded our expectations on all criteria. We strongly suggest you talk with this team if you are interested in building the best home you have ever owned. Also, this is the only time we have ever given a review for a contractor – in this case, we feel very good about standing behind this reference. Photos of our project are available through Mindful Designs."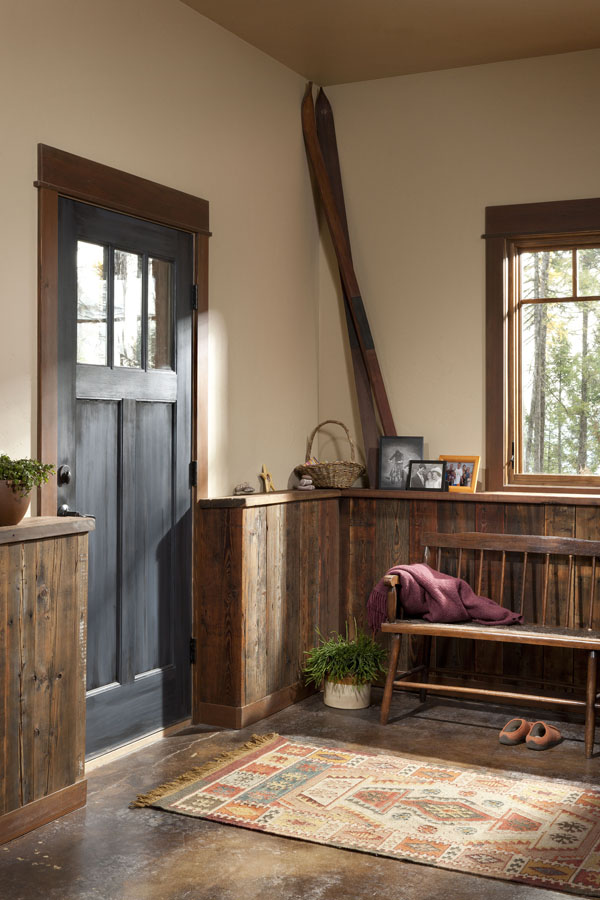 "Two years ago, we could not have dreamed up the house we now call home, and yet it is truly our dream house. We hope the subsequent testimonial of our home construction experience will assist prospective clients in their selection of Mindful Designs as a general contractor. While there are surely several quality builders in the valley, we hope the following will provide an understanding of the preeminent level of service, value and product quality you will get from Mindful Designs. We were new to the building process, but received many builder recommendations from friends and colleagues. As we began interviewing prospective builders, Mindful Designs was clearly a cut above the rest, particularly with regard to the time and effort expended learning about our project and educating us about their process. We felt truly courted and that our project was as important to them as it was to us. It is specifically that level of hands-on support and conscientiousness, which extended from the early planning stages through to the final punch list that makes Mindful Designs exceptional. Marty and team are incredibly knowledgeable, thorough and detailed about every aspect of the build process. Knowing that they were available to verify (and, in some cases, re-verify) plans and material selections was a great value-add for us and further reinforced our confidence in the overall quality of the build. Marty was quick to understand the unique style we liked, recalling the smallest details from our earliest meetings, and provided a wealth of information to assist us in developing our aesthetic. We quickly became comfortable deferring to his expertise in suggesting materials and design elements, which really helped us achieve the look we desired. We now appreciate the expert coordination required to bring a few of our simple design ideas into the complex reality of a finished home. It is very evident when working with the Mindful Designs team that they care a great deal about the integrity of the final product, the use of the surrounding land, and client satisfaction with the final product. Their team of sub-contractors are professional, friendly and produce top-quality work which garnered many compliments throughout the build process. The craftsmanship is apparent to even the most inexperienced layperson. If we had it to do over, we would have utilized their design services as well. Our project was on time and on budget, and we were extremely pleased with the thoughtfulness, expertise (especially regarding green building practices), design advice, professionalism, attention to detail, and care they put into our project. If you choose Mindful Designs, you can rest assured from the outset that you will have a positive build experience that ends in a solidly built, high quality home that will exceed your expectations."
–Jesse DeVine,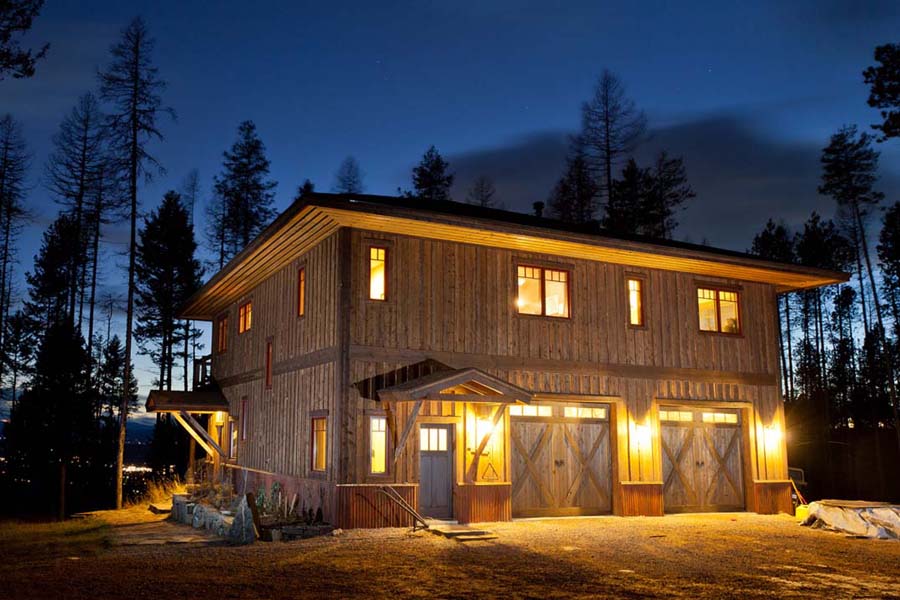 "For decades, we watched the authentic character of western Montana and the Whitefish area erode beneath a constant tide of thoughtless development and irresponsible construction. Landscapes we had explored for years sprouted houses — houses perched atop ridges, breaking the Big Sky horizon; houses snugged tight to shorelines, illuminating waterways with the incandescence of "country living;" houses on wetlands, in critical habitats, clinging to mountainsides. Houses too big to be homes, too inefficient, too hungry for both resources and attention. And then, rather surprisingly, an old friend sold us an acre and a quarter of remarkably diverse old-growth forest, right on the Whitefish River, smack-dab in the middle of downtown. It's absolutely one-of-a-kind — there is simply nothing else like it. But here's the catch: his family dates back a full century in Whitefish, and he had grown weary of careless contractors and the condofication of his community. He sold us his riverfront forest because he believed we would do right by it. Quite suddenly, we found ourselves stewards of the finest property in Whitefish, and we had important decisions to make. Fortunately, the crew at Mindful Designs was uniquely equipped to help us make those decisions. The opposite of thoughtless development, quite literally, is mindful design. Marty, Dave and Jason walked the site with our family – it's a complicated landscape of intersecting slopes and streams and big-bole trees, all bordering the riparian tangle at river's edge. The Mindful team understood immediately that our home would need to be made an integral part of this ecosystem. The indoors would need to invite the outdoors in, and the architecture would need to accommodate not just the flow of our lives but also the flow of this unique riverfront. They spent months with us, fine-tuning plans and placements, measuring sunlight and shadow, wading through endless material options, balancing every decision against energy efficiency and dollars we didn't always have. The level of interaction, and the efficiency of their communications, is absolutely no accident – it is a product of a remarkably purposeful and detailed process. Together, we carved away at both design and budget, distilling simplicity and quality from all that quantity. Mindful Designs built us a home that fits. It fits the landscape. It fits our lifestyle. It fits our budget. It is beautiful, and understated, and it looks as if it's been here forever. And beneath that lovely outline is a whole lot of science – heat transfer, moisture movement, airflow, convection and air exchange and thermal
conductivity. It's this combination of art and science – form and function — that makes the design so mindful. At every stage, the Mindful Designs team was receptive to and respectful of our ideas, our time, our money and our input. They welcomed us into a partnership, affording us an invaluable sense of ownership throughout. Every step was clearly articulated, every budget itemized down to the penny, every permit and inspection delivered on time. Accounting and design progressed in tandem, with complete transparency, eliminating any chance for surprises over the many months of the build. It was, in short, a highly professional collaboration, with choices clearly communicated and a cost-benefit analysis always ready at hand. The crew had our backs at every turn, looking out for our interests with great integrity. The entire team – subcontractors included – was patient, professional and passionate, bringing a high energy to the site every day. It's clear that Mindful Designs selects their subcontractors with care, and treats them well, and the subs in turn strive to deliver a high-quality product on every Mindful job. There is obvious pride in the integrity of the work, from basement to beam.
"On time and under budget" may be the most infrequently used phrase in the building trades. And yet that is exactly what Mindful Designs accomplished. Actually, they were ahead of time and under budget, while also delivering several upgrades to the original plan. This was made possible through thoughtful design, detailed budgeting, meticulous project management, careful planning and efficient craftsmanship – not to mention a rare flexibility that empowered us to add a little here and trim a little there, as the work progressed. The home Mindful Designs built for us is custom in every way – customized to the needs of our landscape, our neighborhood, our lifestyle, our community and our environment. There is much that can go wrong during such a lengthy and complex project – especially with so many dollars, emotions and expectations at stake — and jobsites are famous for the tension, anxiety and frustration that can build between contractors and clients. And yet with careful attention the Mindful Design crew precluded all the usual friction, made a complex project simple, and eventually built more than a durable house; they also built trust and a lasting friendship. Thank you, gentlemen."
–Cate and Michael Jamison